Free Online Painting Games: Cow Game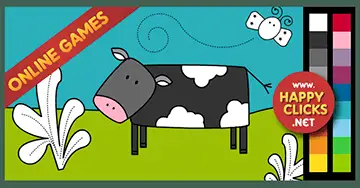 Our coloring games for preschoolers are simple and provide a way to encourage your children´s creativity.
Free interactive coloring pages.
Happy Clicks Website provides excellent games for toddlers, preschool and elementary school kids.
All the toddler games, preschool games and games for babies at this site are free.