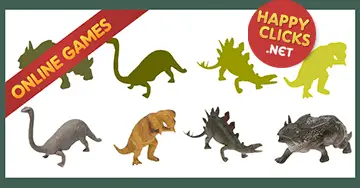 Play Dinosaurs Shapes Game, a free game for prescoolers and toddlers.
Do you like this game? Try other games for preschoolers by dragging and dropping.
Happy Clicks Website provides easy-to-play games to practice how to drag and drop, designed for children specifically in the ages of 3, 4 and 5 year old.
Visit our Online Coloring games for Toddlers and Preschoolers.