Mouse Game for Kids: Click on the Windows!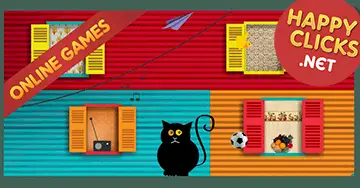 Encourage fun and learning at the same time with HappyClicks.net online games.
These mouse games are designed for children in the ages of 3, 4 and 5 year old helping to improve your child's concentration skills.
Like this game? You may also like our online coloring games for toddlers and preschoolers.
Here you will find many others fun and easy games to practice basic computer skills to young children.
Preschoolers love playing games online!
< All Click or Tap Games for Kindergarten Kids
All I can say is: good job Happyclicks! Tracy
Great. This site is so cute! Mina
My kid's favorite game! Ashton
This is so fun and creative…! Marla
I just want to let you know that the window's game is amazing. Sara
Free online games for toddlers, babies, preschoolers and kids.