Free Online Painting Games: House Game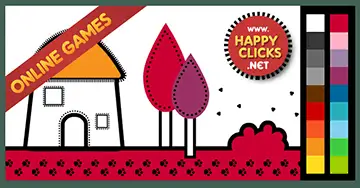 Our coloring games for preschoolers are simple and provide a way to encourage your kid´s creativity.
Free interactive online coloring pages.
This website features many activities for Babies, Toddlers and Preschool Children to do.
Like this game? You may also like our Preschool games to play by dragging and dropping.