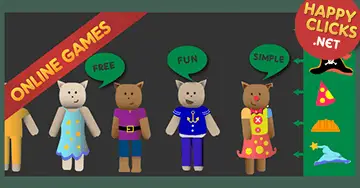 Happy Clicks provides excellent drag and drop games for kids..
This website features preschool games to play online, without time limits, made for children who love playing online games and for parents with the purpose of combining fun with educational activities.
Do you like this game? Try our free online maze games for kids.
Play with your son and/or daughter the coolest free toddler games!
My 3 year old daughter loves these games. Karen
Excellent. My 4 year old daughter absolutely loves this game. Chris
I recommend these games to all parents and preschoolers. Rebecca