Very good for children! Annie
My little brother loved it so much! Nikki
I really love this game! Sam
My baby loves this educational game. Clive
Best game for my kids. Thanks! Bob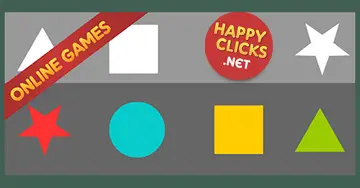 Play Geometric Shapes Game for young kids.
Find free educational games and activities for toddlers and young kids.
We provide excellent computer games to practice how to drag and drop.
Do you like this game? Try other free preschool games by dragging and dropping.
All the Maze games for children and the Coloring games for Toddlers and Preschoolers at this site are free.
My son like this game and learned much more. So thanks. Jennifer
My niece loved it. Great and simple to play. Emily
This is a great game that my baby loves! Tania
Great game and great job over all! Arlene
I like it because my little brother loves to play this game. Ashton