Free videos for toddlers and babies: Stars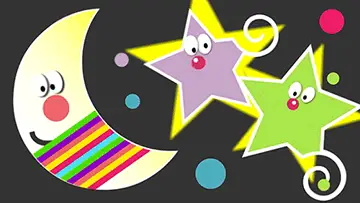 Thanks for the awesome videos! Madelyn
My baby can't stop watching this video. Simone
This is really nice. My little daughter watches it very happily. Mylene
My little baby watches Maui Mini Channel in my tablet. Mandy
When I show this video to my baby brother, he stops crying and calm down.....This is great! Natalie
The crazy truck collects... stars! Funny Video to entertain babies and toddlers. Your children will find surprises and laughs in these videos!
Entertainment and fun with cartoons for toddlers!
My baby is 6 months old and it seems like he likes cartoons. I think it's the colors or the music they have!