Mouse Game for Kids: Dolls - Fruits - Animals
Fun online games that encourage children to learn and use their classification skills.
Our mouse games are designed for children specifically in the ages of 3, 4 and 5 year old.
Like this game? You may also like other games for preschool kids.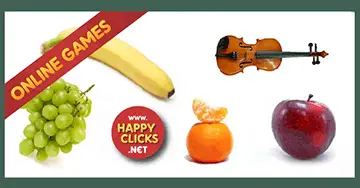 This webstie was made for kids who love playing online games at an early age and for parents with the purpose of combining fun with educational activities.
Please visit our maze games for kids to play online and try our coloring games for toddlers and preschoolers.
This is the best learning site for toddlers! Christine
Very good game. We love Mamushkas! Anne
My son learned to click with this game. Sophie
Perfect for 3 years old baby. Ronda
Wonderful children's game! Tommy