Mouse Game for Kids: Dolls
Kids love playing games online!
Fun and effective games to improve your child's concentration skills.
Our mouse games are designed for children specifically in the ages of three, four and five year old.
Helpful website for parents with the purpose of combining fun with educational activities, www.happyclicks.net features age appropriate educational games.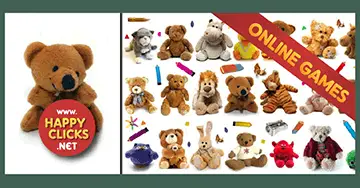 Like this game? You may also like our free young children's games!
Please visit our games for toddlers and babies, and free learning games for preschoolers online.
My toddler loves this game to much! Caroline
This clicks game is so good. Emma
It is a good idea for kids to learn. Lesley
Very good game for children. Scott
Great for learning to click!!! My daughter loves dolls. Sonya