★ Free online games for kids and toddlers by Happy Clicks ►
Online games especially designed for babies, toddlers, and preschool kids. Our online educational games are free and easily accessible. These activities are designed for children, boys and girls, 2, 3, 4 and 5 years old. These exercises have a comprehensive curriculum and are designed to adapt to the child's individual learning level.
Mouse Game for Kids: Dolls
Kids love playing games online! Fun and effective activities to improve your child's concentration skills. Our mouse exercises are designed for children specifically in the ages of two, three, four and five years old. Helpful website for parents with the purpose of combining fun with educational activities, Happyclicks.net features age appropriate educational exercises to play for boys and girls. In addition to being free, our online educational games for kids, toddlers and preschoolers are also often designed to be accessible to children, boys and girls, with a wide range of abilities and learning styles. Our free entertainment site for 2, 3, 4 and 5 years old kindergarten boys and girls offer multiple levels of difficulty, allowing kindergarten kids to learn at their own pace and providing them with a sense of accomplishment as they progress through playing the online educational game.
Online games for kids, toddlers and preschoolers are designed to be fun and engaging, making them a very good tool to help 2, 3, 4 and 5 years old kids to learn. This funny site is always ready to play and learn. Kindergarten kids are more likely to be interested in playing free learning activities and exploring different devices online than reading a manual or listening to instructions. Our free site for kindergarten is the best and fun option for 2, 3, 4 and 5 years old kids, preschoolers and toddlers.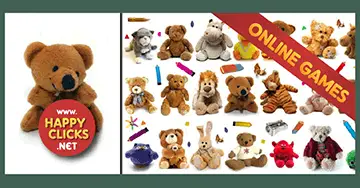 Free online preschool game: Dolls
Like this game? You may also like our free young children's games!
Please visit our site for toddlers and babies, and free learning games for preschoolers online.