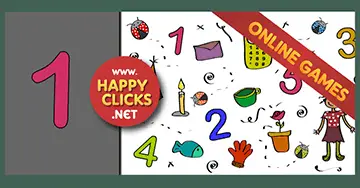 This game is a good way that children become familiar with numbers and to improve concentration skills.
Like this game? You may also like our games for kindergarten kids.
Our mouse games are designed for children specifically in the ages of three, four and five year old.
All online games for kids by dragging and dropping and games for toddlers and babies at this site are free.