Free toddler games by dragging and dropping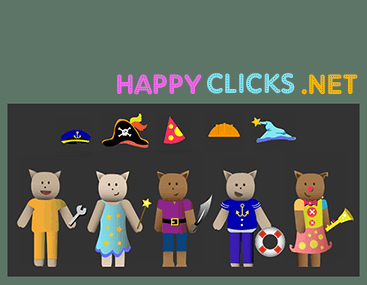 Happyclicks is the fun place to learn and play! With our games for 1 year, 2 years and 3 years old, babies and toddlers can learn while having fun. Every game online here is free and safe for children. This educational game is developed with every child's best interest. Free educational games for your baby to learn and enjoy at the same time. Designed to be played on computer, smartphone or tablet without downloading anything. Thanks for visiting and please share this site with your friends!
Great game and great job over all! Arlene
I like it because my little brother loves to play this game. Ashton
Online Games for 3 - 4 - 5 year old. Happy Clicks!